Presentations just got a lot easier.
Pitch.ai is a powerful, AI-fueled tool to improve your public speaking and presentation skills.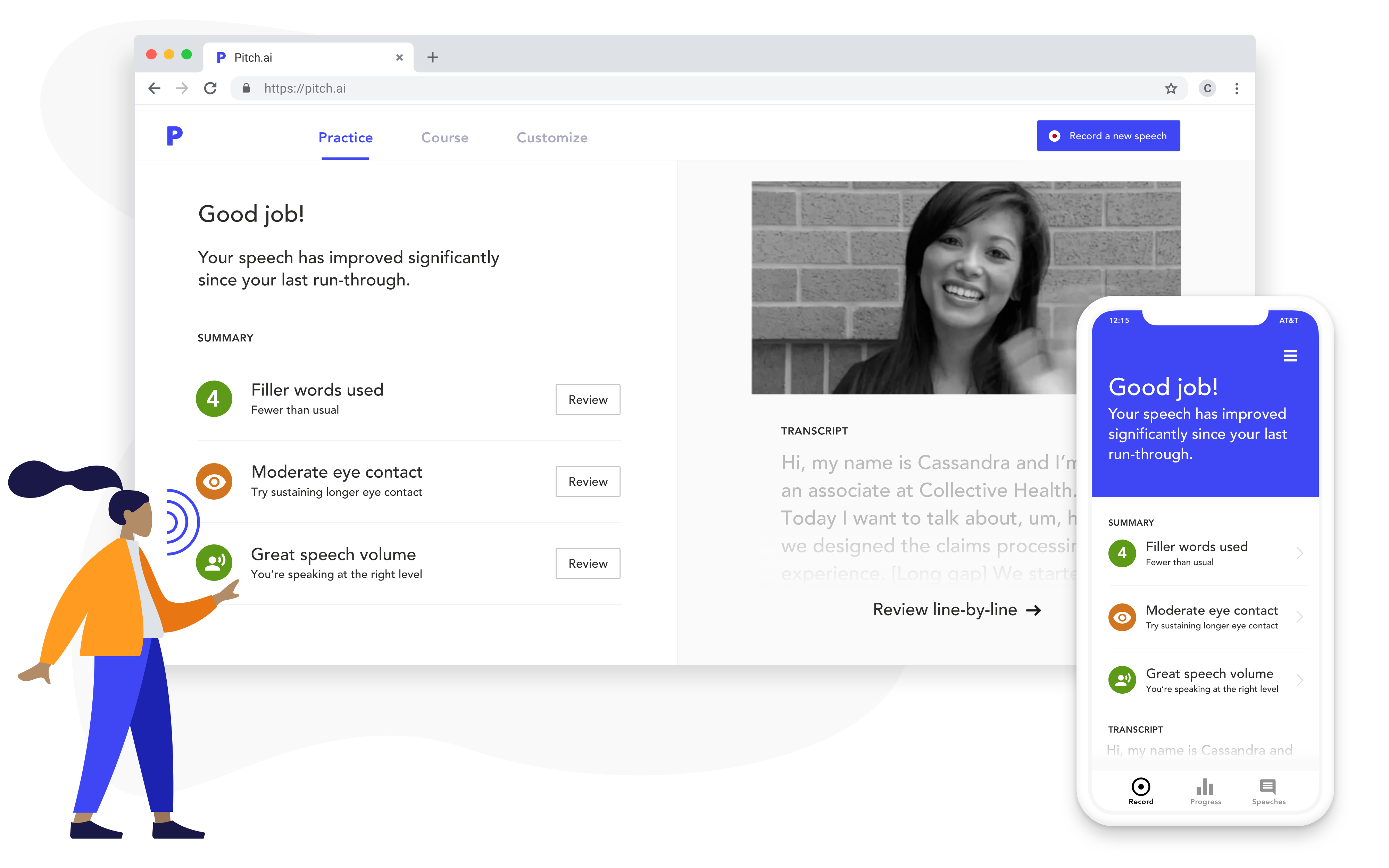 Pitch.ai is the life hack I didn't know that I needed
– Jane, software developer at Slack
AI-powered, instant feedback
Pitch.ai uses the power of AI to analyze your audio & video, and gives you concrete, actionable feedback on how to improve.
Advanced content analysis
Pitch.ai looks at the content of your speech and gives suggestions to make your presentation even more powerful.
Train with course packs
Level up your speech by working through our course packs, helping you practice for everything from wedding speeches to presentations.
Track your progress over time
You're going to get better–and we'll give you the tools to see how your speaking and presentation skills have improved over time.
A must-have for anyone that presents regularly–it's a game-changer
– Oliver, graduate student at University of Washington